A Used Toyota Is Almost as Good as New When It's Certified Pre-Owned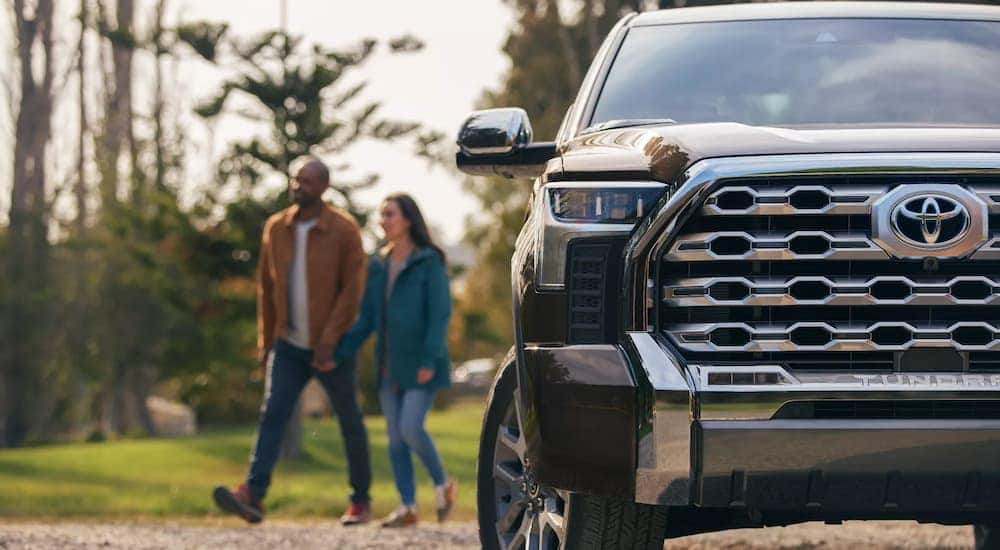 Toyota is one of the most successful automotive companies in the world, being named the best overall truck brand and the best resale value by Kelley Blue Book. This is because Toyotas hold their value over time, as they are more reliable than those of most other manufacturers. This is why a used Toyota is one of the best values you are going to find when you go looking for your next vehicle. The best way to buy a used Toyota is under Toyota's Certified Pre-Owned Program. When you stop by Performance Toyota, your Certified Pre-Owned Toyota dealer, you are going to see for yourself some of the best used Toyota models available today.
At Performance Toyota in Sinking Spring, Pennsylvania, we offer a vast inventory of Certified Pre-Owned (CPO) Toyota cars, trucks, SUVs, minivans, and electric vehicles. This means that you will be able to find the Toyota you want with all the Toyota CPO Advantages that you get when you buy from an authorized dealer like us. These advantages of the Toyota CPO program are what set a CPO Toyota apart from just any other used car on the road. This is why a CPO Toyota is almost as good as new.
How Does a Used Toyota Qualify for the CPO Program?
Toyota started its CPO program in 1996 under the name the Toyota Certified Used Vehicles Program. Since that time, over 7 million Toyota CPO vehicles have been sold, making it one of the most successful programs of its type to date. This success is a testament to the excellent benefits provided to drivers looking for a solid value in an exceptional vehicle.
Unlike used cars that can be sourced from anywhere, Toyota has a very rigorous set of criteria that must be met before a used Toyota vehicle qualifies for the CPO program. First, it must be less than 6 model years old. Since the current model year is 2022, only vehicles that were built for the 2016 model year or later will qualify for the program. Second, the specific Toyota vehicle cannot have more than 85,000 miles on its odometer. This is important since many parts of a vehicle will wear out over time. By making sure that a prospective used Toyota is newer with less mileage, Toyota is sourcing only the best used vehicles available.
Once a prospective used Toyota meets these initial criteria, it will undergo a thorough 160-point quality assurance inspection performed at the Toyota dealership by a trained technician. This inspection covers everything from the tires and suspension on the Toyota vehicle to the engine and transmission. The technician will even do a state-mandated emissions test and make sure all safety recalls have been repaired. The Toyota CPO program includes fuel cell (FCV), EV, and hybrid vehicles. If the used Toyota in question is an FCV, the inspection will be increased to 165 items involving the fuel cell components and 174 for hybrids and EVs to cover items specific to those type of models. Only after the prospective vehicle has passed this inspection will it be put up for sale under the Toyota CPO program. This gives you peace of mind that you are getting a quality used Toyota when you buy one under the CPO program.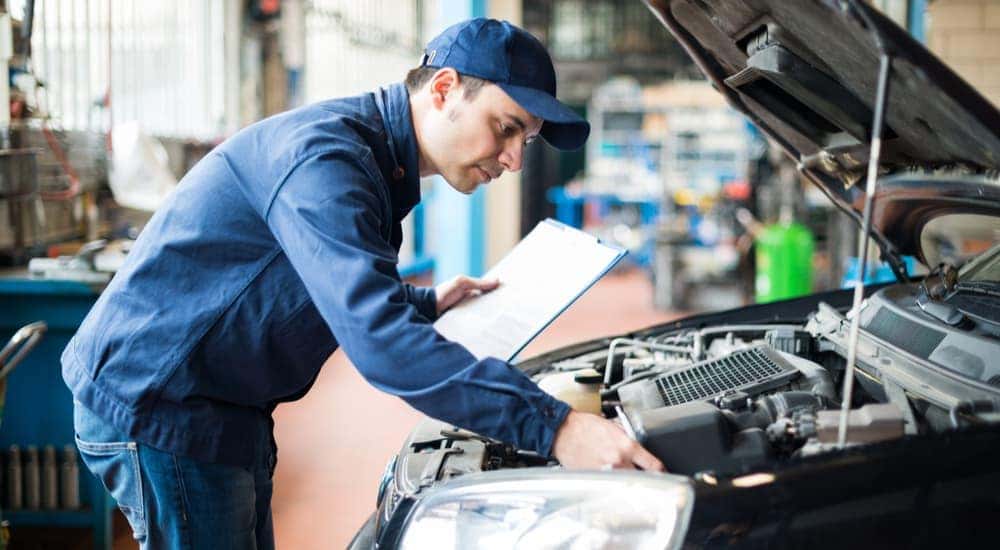 Two Exceptional Warranties to Give You Protection If Anything Goes Wrong
When you buy a used car, you don't really have any protection if something goes wrong with your vehicle. If the Bluetooth on the infotainment system stops working, then you will have to pay to have it repaired. If there is an issue with the engine or transmission, you will have to pay to have them repaired. All of this can get quite costly over time, especially if your powertrain system needs repair. Fortunately, if you buy a CPO Toyota car, truck, minivan, EV, or SUV, Toyota will have your back with a pair of excellent warranties.
Every CPO Toyota model comes with a 12-month/12,000-mile limited comprehensive warranty. This warranty covers any repair or replacement of components on your CPO Toyota that may fail during normal use as a result of a defect in material or workmanship. If that should happen during the warranty period, Toyota has got you covered, as this warranty has absolutely no deductible.
You also get a 7-year/100,000-mile limited powertrain warranty that covers all major engine and transmission components, as well as all internally lubricated parts. This also has no deductible, so if you are covered, you will not go out-of-pocket. This is an excellent benefit for a used vehicle, as the powertrain repairs can be the costliest of any engine feature. In addition, if you need a powertrain repair to your CPO Toyota while you are traveling at least 150 miles away from your home, Toyota will reimburse you for your meals, hotel, and alternate transportation while your Toyota vehicle's powertrain is being repaired.
Each of these warranties is transferable. This means that if you decide to sell your CPO Toyota to someone else while either or both of these warranties are still in effect, you can do so at no cost, so Toyota will also cover the person who buys your car. This will make your CPO Toyota more valuable than the same model without these coverages.
Toyota also offers similar coverage to hybrids and FCVs. If the CPO Toyota you are buying is a hybrid or EV, you will get a 10-year/150,000-mile HV battery warranty. If the hybrid vehicle you are buying is a 2020 model or after, you will also get an 8-year/100,000-miles hybrid-related component warranty. For FCVs, the coverage includes an 8-year/100,000-mile warranty on key fuel cell components.
One of the best parts of the Toyota CPO warranty program is the complimentary 7-year/100,000-mile 24-hour roadside assistance. This will provide you with roadside assistance for the full term of your CPO powertrain warranty. If you have a flat tire, Toyota will provide someone to change and replace your flat with a properly inflated spare. If you are locked out of your vehicle, roadside assistance will help you get inside. The service crew can also help you with a jump-start if your battery is dead and a few gallons of gas if you run out while you are driving your CPO Toyota vehicle. They will even tow your Toyota to the nearest dealership if you suffer a breakdown on the road or get into a collision.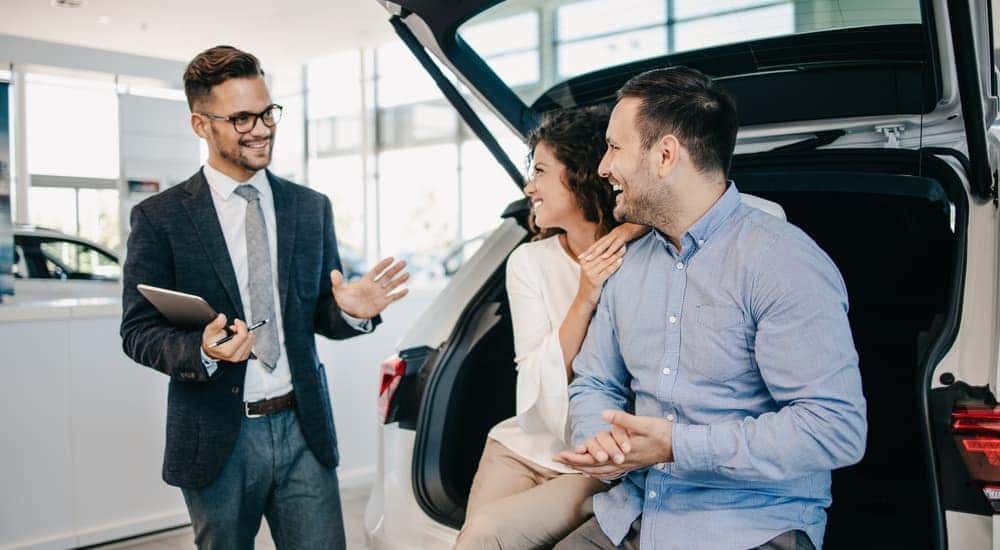 A Fully Transparent Process
One issue many buyers run into when buying a used car is determining if there are any issues with the vehicle itself. Unless you bring along your own mechanic, you have no way of knowing if there is anything wrong with the vehicle. Similarly, unless you do your own research, you have no idea if there are any defects in the ownership of the used car you are buying. Toyota takes all the scary mystery out of the process, providing you with a free CARFAX vehicle history report with every CPO Toyota vehicle. This report lists all kinds of vital information about the specific vehicle, including whether there are any title defects, if the airbags were ever deployed, if the vehicle was ever submerged, and how many prior drivers owned this vehicle. As a result, the entire process will be fully transparent to you. In addition, CARFAX provides a buyback program if anything proves to be inaccurate in its vehicle history report.
In addition, Toyota provides standard new-car financing rates for any vehicle under the Toyota CPO program. This means that if you decide to finance your purchase, you will get similar terms to those if you were buying a new Toyota car, truck, minivan, EV, or SUV. This will make buying a Toyota CPO vehicle more affordable over time.
Make Your Next Vehicle a CPO Toyota
You can always buy a used car, but you won't get one that has been carefully sourced and inspected. You also won't get warranties covering the parts and powertrain of your used car, with 24-hour roadside assistance if something goes wrong while you are out driving. While you can get a CARFAX vehicle history report, you are going to have to pay for this yourself. Also, if you spot any issues in the report, you will have to convince the seller to give you some kind of discount to cover the problem. As you can see, this can lead to one big hassle after another. Of course, you can avoid all of this by making your next vehicle a CPO Toyota that you buy from our dealership in a hassle-free, fully transparent process, with the peace of mind that one of the world's greatest automakers is standing by to help you if anything goes wrong. Stop by our dealership and see all the great CPO Toyotas on sale, all covered by this exceptional program.