American Power On Display With The Tundra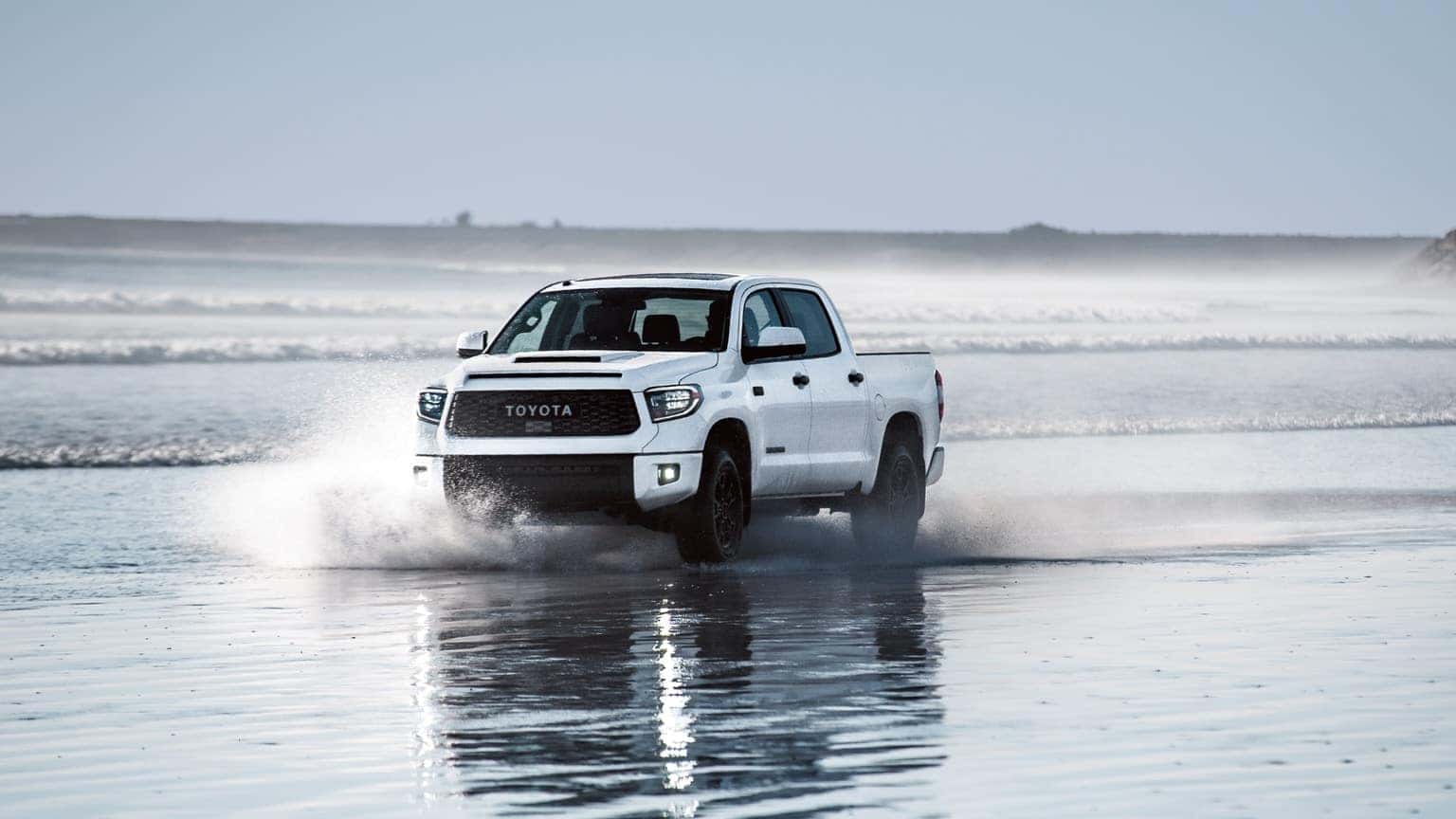 When the going gets tough, it's time to bring one of the hardest working trucks to the task. The 2019 Toyota Tundra is built to handle every terrain and any job no matter how difficult. With over 50 years of power and automotive know-how, Toyota knows how to build a rugged machine, and you can be sure you're getting a quality truck because every Tundra is assembled in San Antonio, Texas. Let's see what makes the 2019 edition such a powerful tool for every job.
The 2019 Tundra can handle even the toughest jobs with ease thanks to its available i-FORCE 5.7L V8 engine. With the ability to utilize 381 horsepower and 401 lb.-ft. of torque, you're able to haul even the heaviest of loads and take on the roughest terrain with confidence. Specifically designed to maintain control of that power, the 5.7L V8 is built with a 6-speed automatic transmission, and a massive 10.5-in. ring gear. By harnessing that raw potential, you're able to shift that power into traction and torque when you need it most.
Inside, the Tundra is designed to keep you comfortable and in control. By centrally locating all of the features you need most within reach, you can easily control everything about your drive. In addition to the spacious interior and high quality seating, the available dual zone climate control can be added to bring your comfort to the next level. When it comes to enjoying your ride, the 2019 Tundra makes it easy.
Wrapping up the wide collection of features are the technological advances integrated into the main functions of the Tundra. In order to make hitching the trailer and increase overall safety, the 2019 Tundra includes a wide-angle backup camera and a 7-in. high-resolution screen in the dashboard so you can see everything going on behind you when you need it most.
Whether you're hitting the workplace or the open road, the 2019 Toyota Tundra is built with your drive and needs in mind. When you need a machine that you can rely on, and has all of the power you need for the most taxing jobs, you don't need to look far for your answer. Check out Performance Toyota to test drive yours today.