Safety First! Which Toyota Models Are the Safest?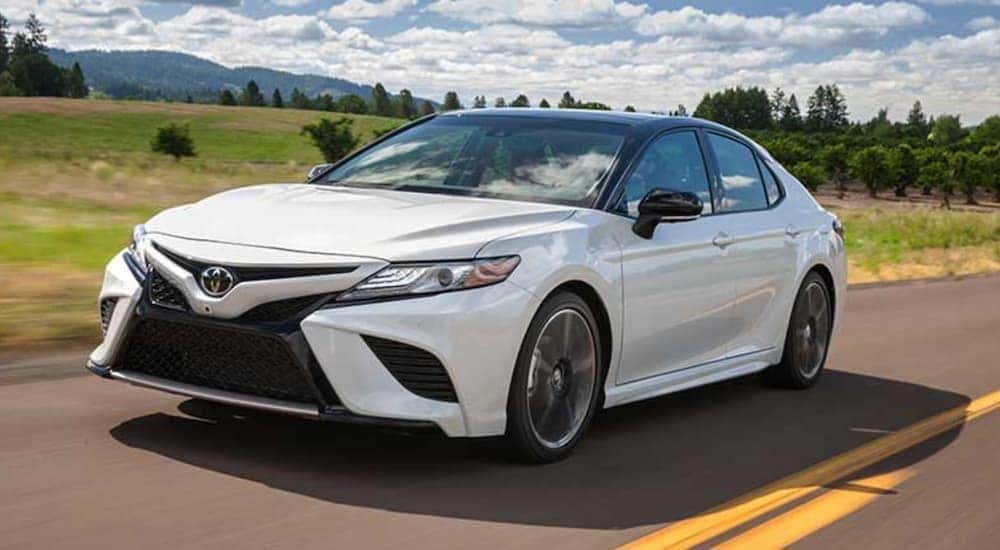 Safety is perhaps the most critical factor of your journey, whether it takes you across the country or simply down the street. If you're searching for a better vehicle for your travels, look no further than a Toyota, recognized for its stellar safety record across multiple segments. When you want a more affordable price and even more features, buying used can't be beat, and when you're running a search for "used Toyota dealer near me", you'll want to buy from the best. Here at Performance Toyota, we're the area's leading Toyota dealer, and if safety is on your mind, rest assured we have some of the safest options on the road. Take a look at some of the top Toyotas with high safety ratings.
Toyota Camry: Midsize Sedan
Perhaps one of the most beloved Toyotas on the road, the Camry is ideal for a multitude of drivers, from families to commuters, road trippers and others. Not only is it fuel-efficient and spacious, it's one of the most reliable cars on the road, and if you're interested in a used sedan, the Camry won't let you down. Some of the best features in the Camry reside in its driver assistance arsenal. From adaptive cruise control, forward-collision warning, lane departure, and blind-spot detection, the Camry is loaded up with features to make any drive safer. Models from 2020, for instance, have earned top nods from the NHTSA in crash testing while also being named an IIHS Top Safety Pick.
The Camry has frequently been a trusted vehicle, equipped to handle any drive with finesse. Optional all-wheel drive capabilities in newer models deliver an extra layer of protection on the road, especially if inclement weather affects your journey. In addition to a controlled performance, the Camry is also a go-to vehicle for drivers with young children, as it's equipped with the LATCH anchor system to keep car seats more secure during any drive. Most any year is going to be a winner for the Camry. We recommend sticking to more recent years, from 2018 and newer in order to take advantage of some of the most advanced safety and driver-assist tech in the industry.
Toyota Corolla: Compact Sedan
When you're searching for an affordable vehicle that's easy to drive, efficient, stylish, and safe—the Corolla exceeds expectations. Its compact size makes it easy to maneuver through busy city streets, enjoyable to handle on the open highway, and simple to fit into tricky parking spots. Its backseat offers class-leading legroom, perfect to accommodate more passengers or gear, and with its versatile and pleasing nature, it's hard not to fall in love with this Toyota favorite. In addition to being just about perfect for any journey, it's been an IIHS Top Safety Pick for years, so pretty much any model you're looking at will allow you to ride in one of the safest vehicles around.
Toyota Safety Sense comes standard on all models and includes a lineup of safety and assistance features designed to make your ride more secure and you more confident behind the wheel. The Corolla was born to offer a safe and focused ride wherever you're traveling next, from automated emergency braking to a lane-keeping assist. We particularly like models from 2020, which showcases a refreshed design, as well as 2017, which offers the 50th Anniversary Edition—this special edition boasts unique paint and specialized badging to set it apart from the rest.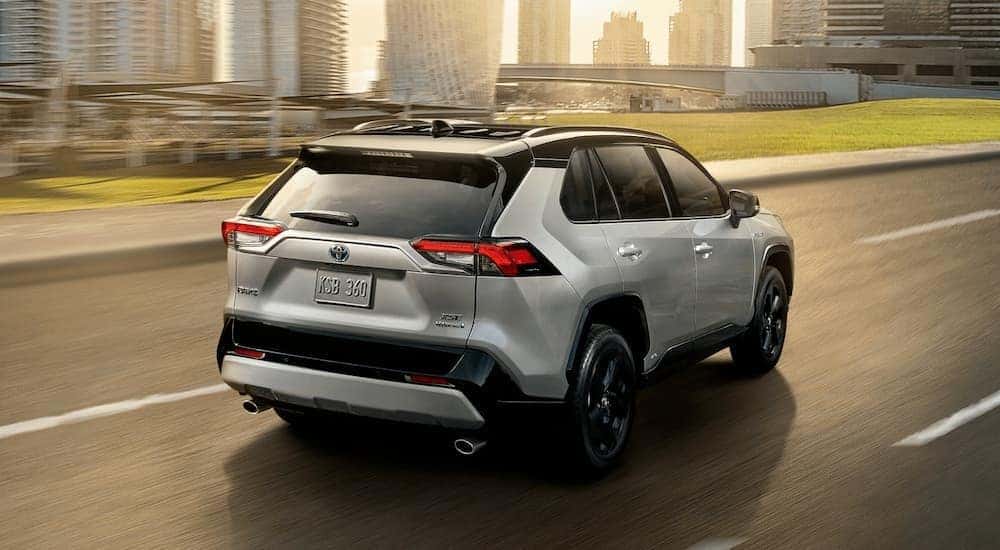 Toyota RAV4: Compact SUV
Drivers searching for more space in their vehicles tend to turn toward SUVs, and Toyota has a selection of these versatile offerings that won't disappoint. The RAV4 is one of the most popular in the Toyota lineup, featuring a rugged build and a myriad of safety features that allow it to be one of the safest cars on the road. Opting for models from 2019 will allow you to enjoy its most recent redesign, which features a stronger build for enhanced performance and security on the road. Available all-wheel drive capabilities and a TRD off-road model available in 2020 models and newer, allow the RAV4 to travel more confidently, regardless of the terrain.
An IIHS Top Safety Pick regularly since 2015—if you're looking for an SUV that can maximize your daily drive, the RAV4 is it. A variety of standard and available safety features are included, including eight airbags and a sturdy build, ideal for keeping all on board as safe as possible. From road sign recognition to daytime cyclist detection, more recent models will feature all you need to enjoy ultimate safety, no matter where you travel.
Toyota Highlander: Three-Row SUV
Your travel needs may require a larger vehicle, which is where the Highlander comes in to save the day. This large, three-row SUV showcases favorable space for all of your passengers and anything they're bringing along for the ride. It also offers comfort, style, and ample safety features. The Highlander has been an IIHS Top Safety Pick for decades, which means that no matter which model you choose, you're in for a safe ride. We recommend models from the 2020 model year, as this year experienced a revamp of its design, offering even more features to make any drive more comfortable and confident. In addition to a pleasing V6, the Highlander is also available as a hybrid, further enhancing this fine SUV's appeal.
More recent used models are equipped with Toyota Safety Sense 2.0, which includes six standard safety features. With road sign assistance and lane-centering assistance joining the lineup of 2.0 features, the Highlander is equipped to handle anything on your drive. In addition to these fabulous safety offerings, the Highlander Platinum edition comes armed with a 360-degree camera and a digital rearview camera to provide unmatched views around your vehicle for optimal safety.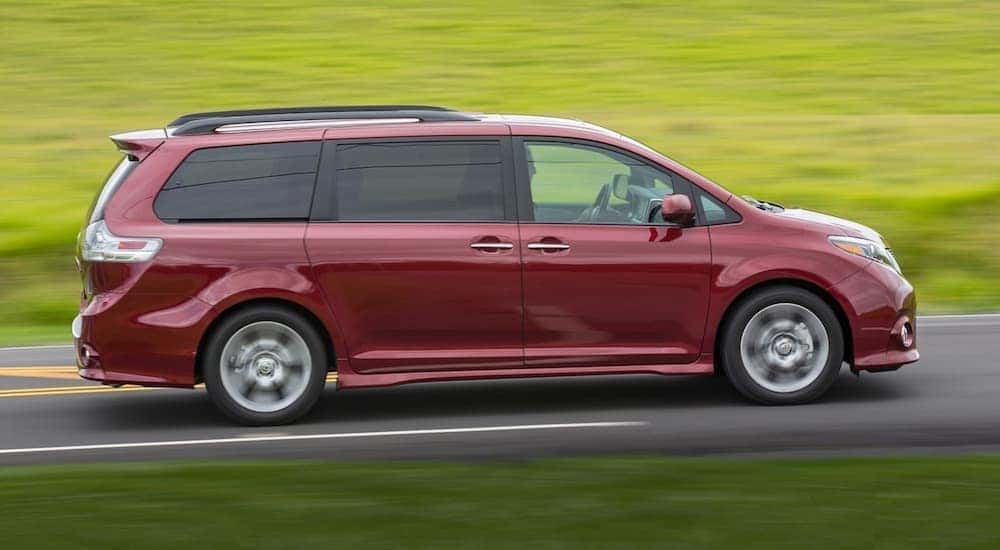 Toyota Sienna: Minivan
It's the ultimate family hauler—the vehicle you buy when you need maximum space and family-friendly features to make any drive more enjoyable for all on board, even feisty youngsters. Not only does the Sienna showcase ample space inside for everything and everyone coming with you on your journey, it's loaded with features to appeal to young passengers. With a rear-seat entertainment system available in more recent models, kids will be occupied on any drive. You'll also get to enjoy Toyota Safety Sense 2.0 features in newer models and unparalleled fuel efficiency, as models from 2021 and newer are now only offered in a hybrid powertrain.
Models from 2021 were named an IIHS Top Safety Pick, offering an arsenal of extras to add even more assurance to your drive. From advanced parking sensors to cutting-edge camera views, traveling anywhere in the Sienna is comfortable, safe, and enjoyable. One of the only minivans to offer all-wheel drive capabilities, the Sienna proves it's ready to take on any road condition with precision. This makes it even more popular for families frequently traveling on icy roads in the winter and rain-soaked streets during the summer.
Safety Comes Standard in a Toyota
When you have a Toyota in your driveway, you'll be confident that your drive will be as safe as possible. If you're on the lookout for your next reliable vehicle, it pays to shop from the used Toyota inventory, especially the impressive selection that resides on our lot. From compact sedans to large travelers, Toyota has something in its lineup to appeal to your driving needs, making it one of the most versatile and popular brands on the market. To know that these vehicles reside among the best when it comes to safety tells you all you need to know about this brand. Stop by for a test drive of some of the safest options on the road and see why more drivers trust their travels with this celebrated automaker.