Team Toyota Ready For A Showing at the Olympics and Paralympic Summer Games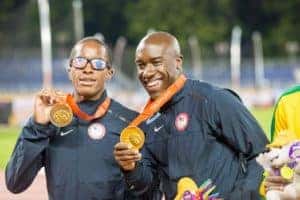 Since the Olympic and Paralympic Winter Games PyongChang 2018, Toyota launched its global "Start Your Impossible" campaign. The goal was and continues to be to improve the lives of everyone in society by improving overall freedom of movement. It's not only focused on the physical mobility of people however, it's also about overcoming challenges and achieving dreams.
Toyota has partnered with 14 new Team USA athletes and aspirants and three Paralympians in order to showcase what drive and determination can achieve. Embracing those challenges as a means to improve oneself and better the lives of those everywhere as an inspiration is one of the greatest things a person can do, and Toyota seems to want to make that a sticking point.
Ed Laukes, the group vice president of Toyota Marketing, said that, "As the Human Movement Company, we have an opportunity through these athlete partnerships to show people that no matter the challenge, when a person is free to move, anything is possible."
"Each athlete has overcome his or her own limitations and provides a unique voice to our mobility message," said Dedra DeLilli, group manager of Olympic and Paralympic Marketing with Toyota Motor North America. These athletes can demonstrate Toyota's commitment to supporting overall mobility as well as serve as specific examples of what can be achieved when you positively focus on your challenges.
The full list of Team Toyota summer athletes can be found here.