The Best Fuel-Efficient Used Toyota Models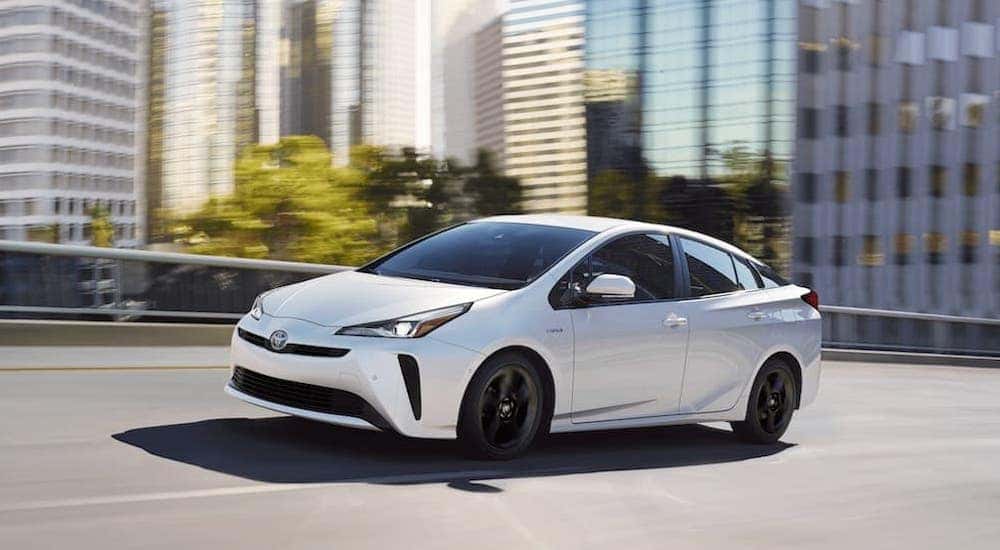 When it comes to buying used cars, it's a well-known fact that Toyotas are always a great vehicle. So when it comes to narrowing down which used Toyota for sale you should get, it's not an easy choice. Sure, you can't go wrong as long as it's a Toyota, but if you want a used fuel-efficient model, then there are certain vehicles that can meet that need a little bit better than others. Here are the vehicles that we here at Performance Toyota think are the best fuel-efficient models that Toyota has to offer.
Best Used Cars
The following cars are great for commuters, travelers, errand-runners, and just about everyone else in between. Good cars are hard to come by, but when you stick with one of these, you can be sure that your used vehicle is as good as new.
The 2018 Toyota Prius
If you're searching for fuel efficiency, then the Prius cannot be beat. They're able to get up to 58 miles per gallon (MPG)! That makes the Prius an incredibly efficient vehicle to drive. Paired with the 11-gallon tank, the Prius can get you over 600 miles on one tank of gas! That makes the Prius one of the most gas-friendly vehicles available. We are particularly partial to the 2018 because it got an infotainment upgrade that increased the screen size to an 11.6-inch touchscreen. We really liked that upgrade because it caught the Prius up to the competition.
We also really like the style of the 2018 Prius. It was given sharp exterior lines, making it appear sportier and more edgy. The 2018 model was also given a really impressive suspension that makes it ride incredibly smooth, even over rough and unpredictable terrain. The interior is comfortable and surprisingly roomy for how compact the Prius appears on the outside. So if you're looking for a used vehicle that is eco-friendly, economical to drive, and easy in the seats, the 2018 Prius is a great selection. The 2018 Prius is a gift that keeps on giving, even years after its release.
The 2019 Toyota Camry
As a slightly larger sedan, the 2019 Toyota Camry will satisfy anyone who takes it for a test drive. Even though it is a little larger, it is still incredibly fuel-efficient, with its best possible fuel economy at 41 MPG on the highway. The great fuel efficiency isn't the only good thing about the Camry, though. The 2019 model got some upgrades that were needed to make it the perfect car for drivers. On the interior, the Camry got an infotainment upgrade that allows it to include Apple CarPlay and Android Auto, which we think was a great move because most of us just connect our phones to the car system and play music from there now.
The 2019 Camry also has some safety features that make it one of the best used models on the market. Features such as lane-keep assistance and departure warnings, forward collision warnings, and adaptive cruise are all available on the 2019 Camry, making the driving experience a lot more enjoyable because there's less for you to stress about. A car that reduces stress while driving is worth its weight in gold, especially during rush hour traffic. But you won't have to spend that much to get a used Camry, which is just one more thing we love about them.
Best Used SUVs
SUVs are the perfect in-between vehicle for those needing more room than a car but less than a truck. These are our favorite used Toyota SUVs on our lot because we know they'll make a great purchase for any driver.
The 2019 Toyota Rav4
Fuel efficiency is typically obsolete when it comes to SUVs, but this is not the case with the Rav4, which gets an impressive 26 MPG in the city and 35 MPG on the highway. This makes the 2019 RAV4 a great choice for anyone who needs more room but wants to keep the fuel efficiency of a car. Another aspect that makes the 2019 model worth looking at is the major updates it received that year. It was a redesign year for the Rav4, so Toyota went all out in making it a better version of itself. Some of these updates were the Toyota Safety Sense package and the exterior upgrades that made it look sportier and more athletic.
It's worth noting the safety feature upgrade is huge because it alleviates the worry that other drivers can cause us. If your vehicle is watching out for other drivers to make mistakes, then you can relax a little and just focus on keeping yourself in your lane. Toyota also made some improvements to the ride comfort and driveability of the 2019 Rav4s that make them more comfortable and controllable, which contributes to a better time for those behind the wheel. The inside of the Rav4 is roomy and comfortable, making it enjoyable to be in for drivers and passengers alike. The Rav4s are great any year, but we like the 2019 model for all those reasons.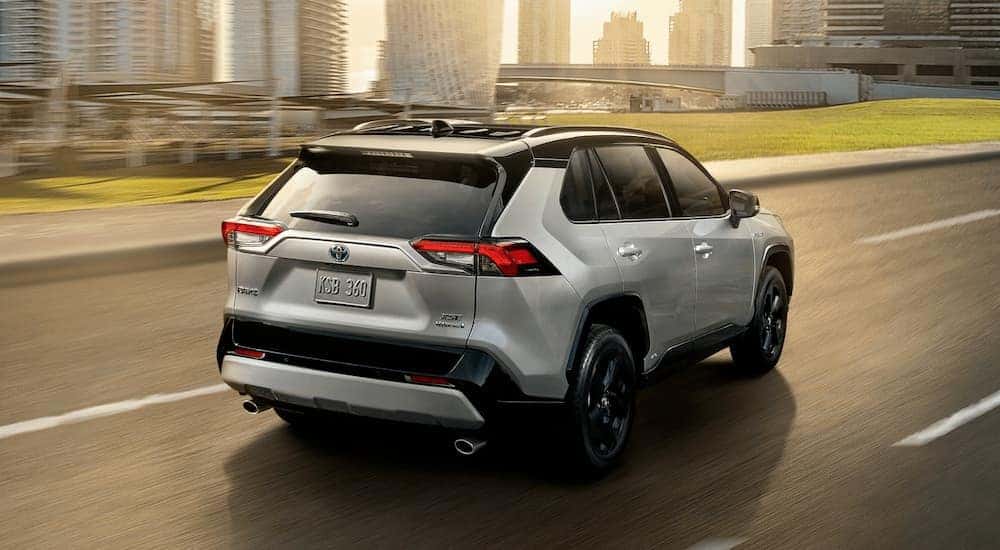 The 2020 Toyota Highlander Hybrid
Finding one fuel-conscious SUV is difficult; finding two should be impossible. But Toyota has managed it. The 2020 Highlander Hybrids are excellent vehicles, and part of what makes them so great is how unprecedented their MPG is for an SUV. These total beasts compare to most cars out on the roads with their combined fuel economy of around 36 MPG! If you need the benefits of an SUV, you want it to be friendly to your wallet, and you want it to come eco-friendly, the 2020 Highlander Hybrids have delivered!
But they're great for more than just what they can do on a tank of gas, though. The 2020s were given interior upgrades and an exterior upgrade to match. When you look inside the 2020 Highlander, you get almost luxury-level comfort, and it's roomier and more accommodating for passengers. The Infotainment is Apple CarPlay, Android Auto, Amazon Alexa, and Sirius XM enabled, allowing drivers and passengers to customize their in-car playlists and experiences. The exterior upgrades make the 2020 model look sharper without removing any of its physical appeal.
Best Used Truck
The truck market is huge across the board and figuring out what truck is the best is no easy task. However, when looking specifically at Toyota trucks, there is one model that stands out.
The 2018 Toyota Tacoma
Trucks aren't designed to have fuel economy in mind; their focus is more power-oriented, which is one of the reasons why the Tacoma is so impressive. When it comes down to fuel efficiency, the 2018 version can get up to 23 MPG. This doesn't sound too significant, but when you consider that efficiency comes connected with up to 278 horsepower, this makes it a real feat. They're smaller trucks, making them easy to get through tight spots, but they're not so small that they lack power and capability. They are still very capable vehicles that seem to be able to tackle any task thrown their way. The 2018 Tacoma has the crucial safety feature update that makes it one of the best versions of used Tacomas available. Paired with the tight exterior styling, upscale interior trimmings, and the touchscreen infotainment package, the 2018 Tacomas are one of the best used trucks available.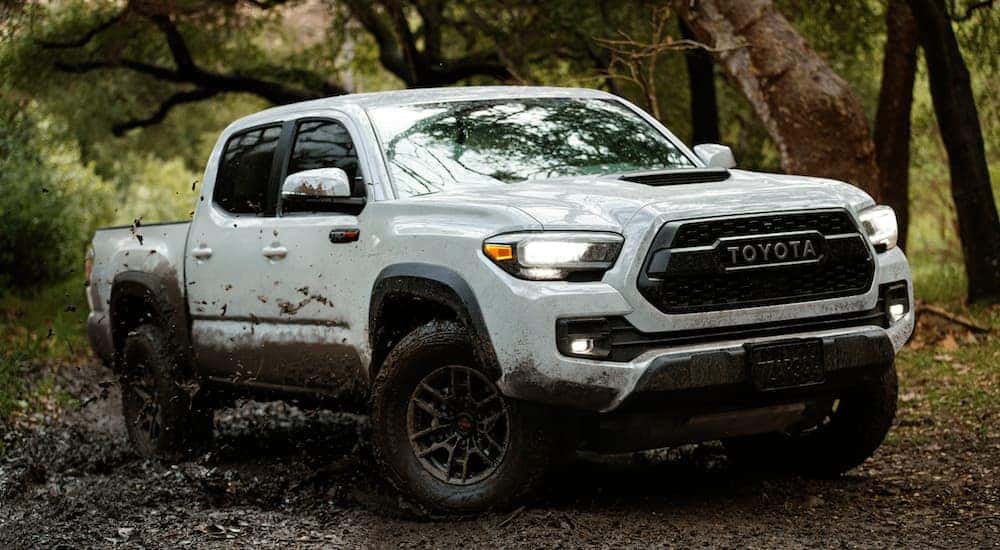 Make Fewer Trips to the Pump With These Fuel-Efficient Toyotas
Buying used can sometimes be concerning, but when you're buying a used Toyota, it's not just a purchase. It's an investment into a vehicle that can run for decades and save you money at the pump. Performance Toyota is all about performance and Toyotas, so you know when we recommend a vehicle, it's because it performs. We here at Performance Toyota welcome you to come down to our dealership and check out our impressive selection of used Toyota models that are both affordable and fuel-efficient, and will keep you away from those far-too-frequent stops at the gas station.