Toyota Celebrates Women at the Women in the World Summit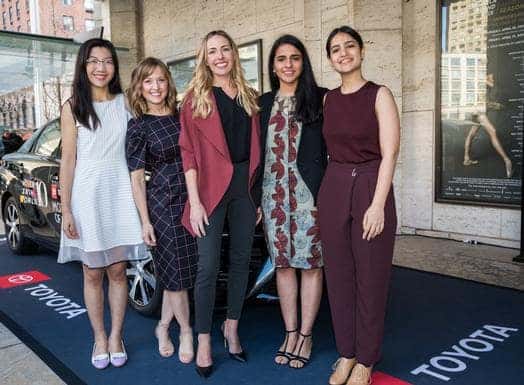 At the 10th Annual Women in the World Summit, Toyota presented the 2019 class of Toyota Mothers of Invention. The senior engineer for Toyota Motor North America, Jacquelyn Birdsall, stated that "Our Toyota Mothers of Invention are courageous and inspirational. Their work has impacted countless people around the globe and we are excited to celebrate their successes during this year's Women in the World Summit."
In this way, Toyota hopes to raise the profile of women working to improve the world. The requirements to qualify for such an honor include solving large scale problems, implementing fresh product classifications, presenting solutions to problems that can be acted upon, and positively affecting growth and much more.
Since 2012, when Toyota first instituted the Mothers of Invention program, 25 women have been selected and honored with grants to further their research and continue to positively affect lives. With more than $1 million in grants, these women have tackled modern problems and difficulties like homelessness, education, water distribution and more.
This year's Mothers of Innovation cover a wide range of categories. Jeanny Yao and Miranda Wang have developed a process to effectively break down previously unrecyclable materials like plastics into a new reusable form. Paige Chenault has worked to implement The Birthday Party Project specifically geared towards improving the lives of homeless children in 15 cities across the nation by providing birthday parties for them. Shubham Issar and Amanat Anand invented a pen that dispenses soap and can actually improve hygiene among children by making it fun to use.
More information about this years honorees can be found here, and more about previously recognized Mothers of Innovation can be found here.