Toyota Corolla
The All-New Toyota Corolla
A perfect blend of stylish design, efficient power, and advanced sensor technology, the 2019 Toyota Corolla is an accomplishment of modern engineering. For a well-rounded and elegant driving experience, stop in to the Performance Toyota showroom and experience the next generation of a classic.
Driver Assist Technologies
To get safely from point A to point B, you want your vehicle to be as alert as you. With constantly monitoring sensors detecting the location of other vehicles on the road and pedestrians near the vehicle, the 2019 Toyota Corolla is always paying attention to your surroundings. Using Pre-Collision systems, Pedestrian Detection, and Dynamic Radar Cruise Control, your Corolla will always work to keep you and others safe.
Incredibly Efficient
Smoothly sculpted to be aerodynamic and efficient, the 2019 Toyota Corolla boasts a 40 mpg average, allowing you to go farther on less. Combined with the ECO driving mode, you're not only cutting back on trips to the pump, but you're also reducing your emissions. Environmentally conscious and financially sustainable, the Corolla has got you covered.
Finely Crafted
When you drive in the 2019 Toyota Corolla, you'll see and feel all of the care integrated into every aspect of the design. From the durable, water- and stain-resistant seating, to the expandable cargo space with the 60/40-split folding back seats, the Corolla is as adaptable as you are. Featuring smooth and flowing dashboard designs, nothing marries the style and comfort of modern technology like the 2019 Corolla.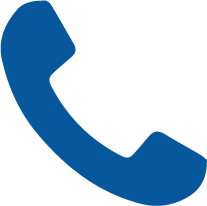 610-685-8103
Custom Vehicle Landing Page by BitMoto