Toyota Hosts Over 100 Girl Scouts at Texas Campus for STEM Activities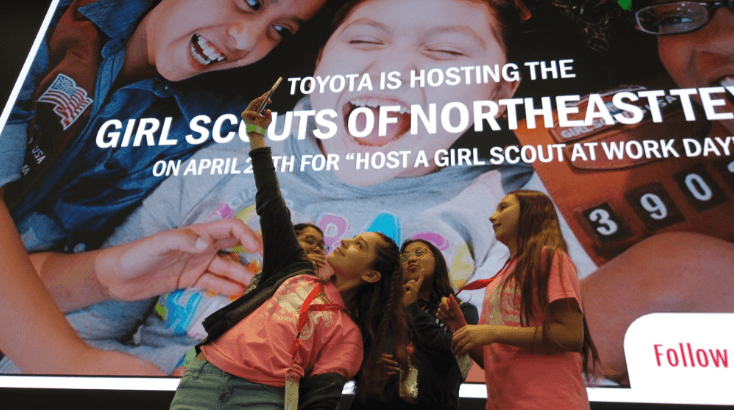 Toyota had the pleasure of having more than 100 Girl Scouts at the second annual Bring Girl Scouts to Work Day at their Plano campus on May 16th. The day was more than a field trip to the campus. It was a chance for the girls to see how corporate executives work in an office environment. With a focus on creative thinking and teamwork, the girls worked through a variety of activities.
Though Toyota is a vehicle manufacturing company, there's more to it than that. Elena Sacca Smith, the Toyota Group Manager of Corporate Social Responsibility said, "Toyota does more than make cars. We are committed to mobility for all, giving people the tools necessary to get where they want to be through financial education, career exploration and skills training."
This event was developed in partnership with the Girl Scouts of Northeast Texas (GSNETX), and Toyota has been a proud sponsor and partner of the Girl Scouts of the USA for almost five years. The primary goal of this partnership is to generate education programs to foster a sense of courage, confidence, and character for the girls.
The activities hosted at the Toyota North American headquarters mainly consisted of STEM teamwork exercises, sustainability education about Toyota's facility, and future career opportunity discussions and conversations. With the help of 60 Toyota employee volunteers, the event was a rousing success. Both Toyota and GSNETX look forward to next year's event.