Toyota Offers Scholarships To Dedicated College-Bound Students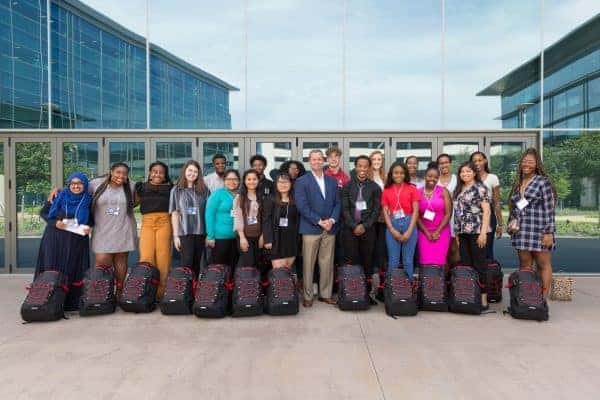 Toyota knows that education is a key piece in the puzzle of success. Because of this, Toyota hosts the Toyota Scholars Day to honor a select group of students and grant a total of $1,000,000 in scholarships. 
With scholarships that fall anywhere between $5,000 and $20,000, Toyota offers financial assistance to college-bound high-school seniors. There are many factors that go into who is eligible to be awarded one of these scholarships. Some aspects include academic achievement, financial need, and dedication to community service. Many of the participants belong to local Boys & Girls Clubs of America locations, all of them have participated in Toyota sponsored youth development programs. 
"Through these scholarships, and the many others we support across the nation, we can help students reach their education and career goals," said Al Smith, group vice president of Toyota Social Innovation. "This program represents an important piece of our overall commitment to creating opportunities for youth and investing in their development."
The assistance goes beyond the financial contribution from Toyota however. When the recipients from the North Texas area visited Toyota's North American headquarters, they met with Toyota mentors, attended informational sessions about the college experience, and more. On top of that, each student was given additional materials. They were surprised with a schoolbag full of useful materials and a new laptop!
Toyota continues to push for supporting education and those pursuing it, and this scholarship program is just one way it's doing that. Keep an eye out in the future for more details about programs where Toyota is working to improve lives and support communities!